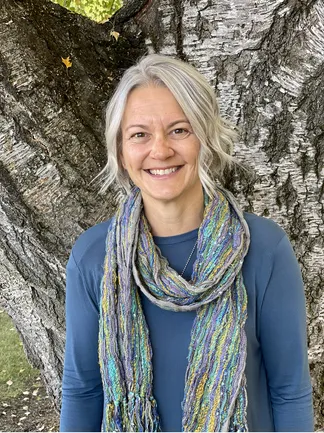 Laura Taylor, MSW, LCSW
I've been working as a therapist since 2001 and my belief is that God created each of us to be whole and to live life to the full! Each of us has a story with ups and downs, we all experience trauma in our lives and we have all been given the ability to heal.
I have maintained my private practice, Anchored Support, LLC in Coeur d'Alene, Idaho since 2010, and since that time have worked with adults, adolescents, children, parents, couples and families. Over the years I have worked with people struggling with a variety of challenges from anxiety and depression, attachment issues, both big T and little t traumas, addictions, dissociation, behavioral challenges, relationship issues, limiting beliefs, false beliefs, adoption challenges and much more. Since 1997, I've worked in a variety of settings from community agencies to residential treatment as well as served in several volunteer capacities, all of which have helped shape me as a therapist.
Using EMDR therapy in my practice beginning in 2005, I have witnessed significant results in clients dealing with anxiety, trauma and other issues that hold them back from life success and healthy relationships. I am an EMDRIA certified EMDR therapist and an EMDRIA approved EMDR consultant. Because of the success I see in clients using this method of therapy, I whole-heartedly pursue continuing education and consultation in this area.
I am passionate about my "work"! It is an honor and a privilege to come alongside my clients, to work together with them to overcome life's challenges, and to see them live more fulfilling lives. I view people as the experts in their own lives and am honored to walk with those seeking help through paths of trauma, grief, discovery, healing and restoration.
If you would like to talk with me about EMDR therapy and how I can help you work toward positive change in your life, you can reach me at 208-818-2619 or [email protected]
Education & Training
B.S. Psychology – University of Idaho
M.S.W. (Master of Social Work) – University of Maryland at Baltimore
Modules 1, 2, 3 & 4 of CSAT education and training through IITAP
Genesis Process counselor training (40 hours)
TBRI Practitioner training (40+ hours)
License & Certifications
Licensed Clinical Social Worker (LCSW), State of Idaho (LCSW-27312)
EMDR Certified Therapist, EMDR International Association
EMDR Approved Consultant, EMDR International Association
CSAT (Certified Sex Addiction Therapist)
Professional Activities and Memberships
EMDRIA (EMDR International Association)
AACC (American Association of Christian Counselors)
IITAP/ISSTD (International Institute for Trauma and Addiction Professionals)